Download Organizer Add-in
Submissions for this form are closed.
Fri, 01/21/2011 - 18:27 — Chris
Ceptara's Organizer is an Outlook 2007 or later add-in designed to help you achieve greater personal effectiveness by focusing attention on your personal objectives through the creation and management of projects and tasks.
A FREE fully functional 45 day trial can be downloaded. A registration screen will be presented periodically until the end of the trial period. At the end of the trial period the add-in functionality is suspended until registered or uninstalled.
To download the add-in, please provide your name and e-mail address so that we can better serve you.
ORGANIZER has been DISCONTINUED..
Recent Updates
Microsoft Outlook Add-In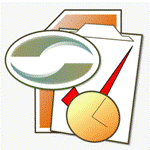 Achieve greater focus by shifting your attention from e-mail to accomplishing what matters most!
Company News
Stay up to date with our newsletter!