Custom Training Programs
In the spirit of a consistent and standard employee development program, many organizations customize their training offerings to assure their development programs are aligned with the enterprise strategies.

Ceptara has an extensive library of slides, training aids, and case studies that we can customize to meet your Lean Six Sigma training needs.

Examples of the tools we teach:

Lean | Kaizen, Value Stream Mapping, Pull/Kanban, Cellular flow, Quality at source, Point of use storage, Quick changeover, Standardized Work, Batch Reduction , Teams, 5S, Visual Controls, Plant Layout, Total productive maintenance (TPM) and many more.
Six Sigma | DMAIC, RACI, Problem Statements, PMBOK, SIPOC (Process Management), Flowcharting, DOE, DFSS, Measurement Systems, Voice of the Customer and Critical to Quality, SPC, Calibration, Correlation Matrices, Ishikawa & The 5 Whys, Improvement Action Plans, Control Plans and several more.
Additional Topics | Hoshin Kanri, Policy Deployment, Balanced Scorecards, Strategy Maps, Performance Management, Quality Systems Management, TRIZ, and BPM (Process Modeling)
Industry Programs | ITIL (ISO20000), ISO9000/9001, ISO14000, Sarbanes-Oxley Controls, SCOR (Supply Chain Council), COPC, Baldrige and Anti-Money Laundering Systems

Ceptara Training Services

Curriculum & Course Design
Classroom Training Delivery
Lean Six Sigma Project Facilitation & Leadership
Blackbelt Coaching and Mentorship
Executive Coaching and Mentoring
Cultural / Organizational Alignment Analysis and Design
Culural Change Management

Mon, 04/13/2009 - 13:14 — Anonymous

Your privacy is important to us, the information you share may be used by Ceptara, our suppliers exclusively to provide services for Ceptara, and by our business partners to conduct joint marketing programs with Ceptara. We will not share your personal information with third parties other than these, or with any third party for their independent use without your permission. Privacy Statement.
Microsoft Outlook Add-In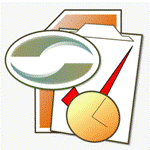 Achieve greater focus by shifting your attention from e-mail to accomplishing what matters most!