Ceptara Support
Product Support
Please check the forums for posted topics and answers. We monitor the forums daily and reply within 48 hours.
If you're having a specific issue with the Organizer for Outlook and are able to view the Project Explore button, start the the Project Explorer and select Help-Support-Send Request Form.
If you're having a specific issue with FocusMe for Outlook, use the Help button on the Ceptara Tab - select the Light Bulb button and send an error report.

In this way it helps us gather specific information to help solve your problem faster.
If you're unable to find an answer in the forums or you have a feature request, you can also contact us via phone, mail or email by going here.
If you have questions regarding product purchase and/or refunds, please read this.
Other Support Needs
Please reachout to us using our contact form. Or if you're interested in joining the Ceptara team, you can apply online here.
Recent Updates
Microsoft Outlook Add-In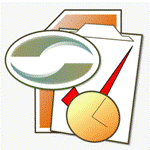 Achieve greater focus by shifting your attention from e-mail to accomplishing what matters most!
Company News
Stay up to date with our newsletter!