Request Training Information
Mon, 04/13/2009 - 13:14 — Anonymous

Your privacy is important to us, the information you share may be used by Ceptara, our suppliers exclusively to provide services for Ceptara, and by our business partners to conduct joint marketing programs with Ceptara. We will not share your personal information with third parties other than these, or with any third party for their independent use without your permission. Privacy Statement.
For a full list of our training - check out our Course Catalog.
Microsoft Outlook Add-In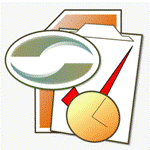 Achieve greater focus by shifting your attention from e-mail to accomplishing what matters most!