Dan Mason, Director
As a Director with Ceptara, Dan leads the firm's Information Technology practice. Dan has over 20 years of accomplishment in organizational development, program/project management, product design, and process improvement in the IT/Software Application space. He has held corporate engineering roles from Principal Design Engineer to Vice President of Development within large and small organizations alike, directing the delivery of software solutions from embedded device controllers to enterprise-class distributed systems and cloud-based SaaS applications.

Dan focuses on building organizational capability through continuous process improvement, establishment of context-specific Best Practices, and promoting healthy team dynamics. He has built technology organizations from the ground up, helped existing teams dramatically improve, and led cross-functional teams chartered to implement dramatic change.

Dan's consulting assignments have included Agile process transformation, SDLC development and rollout, organizational restructuring, business requirements analysis and technology selection, ISO Certification, value stream analysis, and integration of cultures and product architectures following M&A events.

Dan holds a BS in Biomedical Engineering from Vanderbilt University, and certifications in Lean Six Sigma (ASQ-LSSBB) and Agile/Scrum (CSM).

Learn more about Dan by reading his blog, and visiting his LinkedIn profile.
Recent Updates
Microsoft Outlook Add-In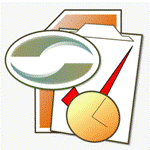 Achieve greater focus by shifting your attention from e-mail to accomplishing what matters most!
Company News
Stay up to date with our newsletter!