Jim Griffin, Director
As a Director with Ceptara, Jim is responsible for leading the firm's Lean Six Sigma Performance Management practice. Jim has over 15 years of consulting, process improvement and project management experience in the Technology and Financial Services industries. His experience includes a wide range of engagements including strategic alignment, dashboard design and implementation, cost reduction, and software design, development and delivery.

Prior to joining Ceptara, Jim was a Senior Vice President at a Fortune 50 company where he successfully led and or coached numerous cross-functional improvement teams. One hallmark of Jim's body of work is the effective utilization of strategically aligned metrics to help drive and sustain process changes.

Jim is a Certified Lean Six Sigma Black Belt (CLSSBB) and a certified Project Management Professional (PMP). He holds a BA in International Business from the University of Washington and a Masters in Business Administration (Finance concentration) from the University of Washington.
Recent Updates
Microsoft Outlook Add-In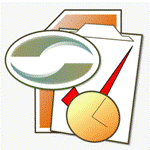 Achieve greater focus by shifting your attention from e-mail to accomplishing what matters most!
Company News
Stay up to date with our newsletter!