Joel Chaplin, Advisor
Joel Chaplin is a seasoned IT executive with two decades of experience at both large and midsize businesses in the Seattle area. Joel is currently an information technology executive consultant and is the interim CIO and VP of Information Technology for Virtuoso, a luxury travel consortium located in Seattle. Previously, Joel was the Sr. Vice President of IT Operations and Enterprise Systems at Motricity, and the former CIO/VP of Information Technology for Infospace, Inc. In his nine year tenure at Infospace he led them from a startup with a small data center in Redmond to a company with a global technology presence and geo redundant data centers serving both coasts and Europe. Joel successfully led the company through numerous acquisition integrations, consolidation and streamlining of operations, and continually improved service quality to meet stringent customer SLA commitments. Previous to Infospace, Joel served in a variety of technical management and leadership roles for over a decade at the Boeing Company. Joel also serves on the Technology Strategic Advisory Council for King County, as well as the Information Technology Advisory Committee for the King County Boys and Girls Club.
Recent Updates
Microsoft Outlook Add-In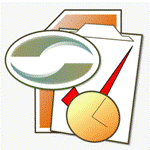 Achieve greater focus by shifting your attention from e-mail to accomplishing what matters most!
Company News
Stay up to date with our newsletter!