Personal Excellence Workshop Sign Up
Tue, 11/02/2010 - 13:28 — Chris
Sign up for an upcoming Personal Excellence Workshop. A confirmation e-mail will be sent to reserve your spot, and a person will follow up with you on the phone to receive payment.
Recent Updates
Microsoft Outlook Add-In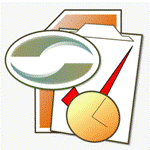 Achieve greater focus by shifting your attention from e-mail to accomplishing what matters most!
Company News
Stay up to date with our newsletter!