Organizer upcoming features, which one do you like? Don't see your preference, add a comment.
Mon, 09/14/2009 - 11:44 — Chris
Ability to synchronize projects & tasks with mobile platforms
59% (695 votes)
Reordering tasks independent of due date
12% (137 votes)
Ability to view a Gantt or PERT chart
17% (206 votes)
Ability to collaborate with others on projects
12% (140 votes)
Total votes: 1178
Recent Updates
Microsoft Outlook Add-In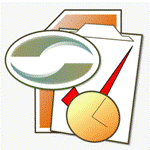 Achieve greater focus by shifting your attention from e-mail to accomplishing what matters most!
Company News
Stay up to date with our newsletter!