Supplier Performance Model - Manual Entry
Mon, 03/16/2009 - 11:22 — Chris
This is an Excel model that demonstrates a number of metrics that may be interesting to measure a supplier against in a product manufacturing business.
Recent Updates
Microsoft Outlook Add-In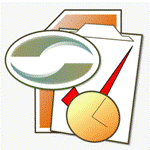 Achieve greater focus by shifting your attention from e-mail to accomplishing what matters most!
Company News
Stay up to date with our newsletter!