Quality Excellence, A Process for Improving (Saving) Your Business
Wed, 04/28/2010 - 05:00 — Chris
Quality Excellence is an approach that we've used for several years. Some key accomplishments with this method are:
Made profitable a $2B (Revenue) consumer products organization
Saved over 50% (~$10M) for a wireless carrier's service activation function
Saved over $4M for a company's customer premise installation and maintenance process
The Quality Excellence Cycle provides a structured and holistic approach to assure all factors needed to put the business on an improvement track are evaluated. It embraces Baldrige and ISO as foundations for excellence. It uses Six Sigma, Total Quality Management, and Re/Engineering methods and tools to navigate the improvement process. Quality Excellence helps those to apply their quality knowledge in improving a business by providing a process to create and manage a business improvement program.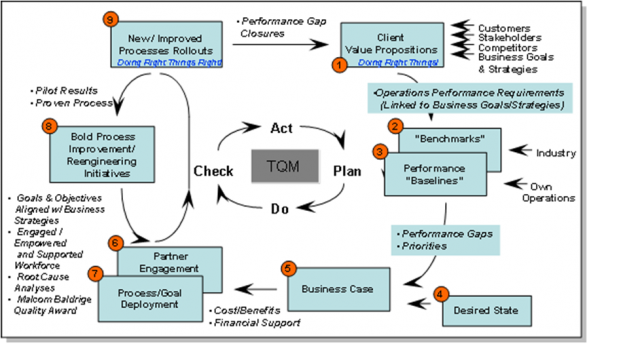 The white paper provides explanation for each of the topics (boxes), such as;
What is a value proposition?
What is a process capability assessment?
How do you benchmark?
How do you articulate a desired state?
And several example charts, graphs and tables.
The table of contents includes: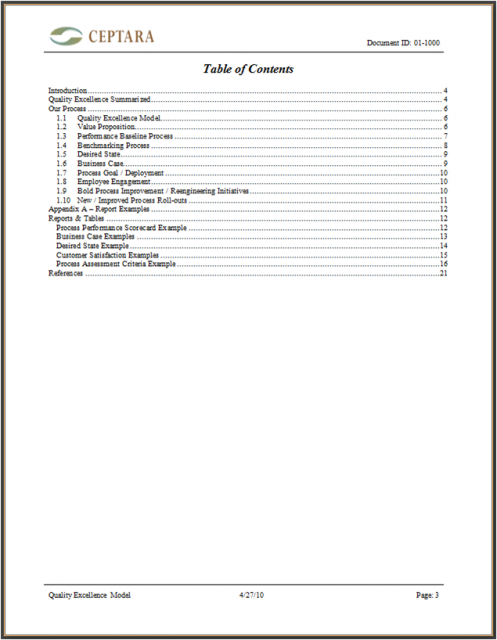 We invite you to download our whitepaper (24 pages) to learn more about our approach.
Recent Updates
Microsoft Outlook Add-In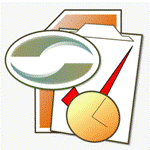 Achieve greater focus by shifting your attention from e-mail to accomplishing what matters most!
Company News
Stay up to date with our newsletter!