Compounding Your Customer Base - 3 Quick Tips to Stimulate Customer Growth
Tue, 11/17/2009 - 22:35 — Derrick
On November 16th, I gave a presentation on Compounding Your Customer Base to businesses in downtown Everett at the Chamber of Commerce office, as part of a project for helping to expedite the revitalization of the cities core business district.
There are many things to consider when improving your sales and marketing efforts. I focused on three topics which I felt were most important for the business district.
Implement a communication process and strategy with your customers, both manually and using automated CRM
Make every customer contact positive and with a smile (yes you can actually have a process to this)
Market constantly to a demographic that matches your products and services
Among these three topics, specific action requests were presented, which most any business can implement quickly to see positive changes to their revenue.
Feel free to download the presentation, although be aware my presentation talking points are not visible, you should still have a good overview of the presentation including the action requests. The presentation was developed for Profitable Business Development, a company which works in partnership with Ceptara.
Recent Updates
Microsoft Outlook Add-In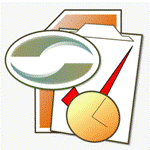 Achieve greater focus by shifting your attention from e-mail to accomplishing what matters most!
Company News
Stay up to date with our newsletter!