Kaizen for the Software Industry - A case study
Tue, 05/05/2009 - 15:34 — Chris
The presentation is a case study of how a typical manufacturing quality tool (Kaizen) has been applied to work in a software development company (Infospace).
Abstract:
Infospace is a leading mobile media and web technology company. They develop online and mobile software solutions that are deployed to large data centers where they operate the applications for Fortune 100 companies such as AT&T, Verizon, T-Mobile, Cablevision, and Alltel. Infospace's customers demand highly reliable services which in turn puts a significant demand on their processes. We will explore how the Kaizen method has helped Infospace improve their release processes to reduce release roll backs and priority one incidents that occur when deployments don't release with quality.
Recent Updates
Microsoft Outlook Add-In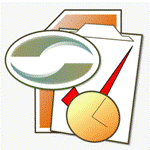 Achieve greater focus by shifting your attention from e-mail to accomplishing what matters most!
Company News
Stay up to date with our newsletter!