scott's blog
Thu, 05/20/2010 - 13:11 — scott
Last fall, after practicing process and organizational improvement for more than twenty years, I passed my first certification exam from the American Society for Quality (ASQ). While I had been encouraged to get my Six Sigma Black Belt, I did not have the project affidavits. So, I perused the ASQ web site and chose the Certified Manager of Quality/Organizational Excellence (CMQ/OE). I did not choose it because it was the longest. I chose it because its body of knowledge appeared best aligned with mine.
Recent Updates
Microsoft Outlook Add-In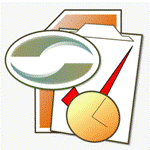 Achieve greater focus by shifting your attention from e-mail to accomplishing what matters most!
Company News
Stay up to date with our newsletter!