patrick.detroit's blog
Fri, 09/19/2014 - 15:33 — patrick.detroit
5S Implementation Strategy
By Patrick Detroit
I was talking to a friend the other day and he was mentioning a conversation he had with a client concerning the 5S's. The client said that they've tried it a few times but it never stuck. I quietly went home and started thinking about the 5S's and began asking myself some questions. The first question we always ask is "why," so I started there. Not just each iteration in the 5S system but why 5S's? Why not 5T's or 5W's?
Microsoft Outlook Add-In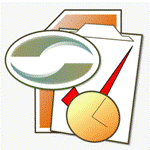 Achieve greater focus by shifting your attention from e-mail to accomplishing what matters most!
Company News
Stay up to date with our newsletter!