November 2010 Newsletter
Mon, 11/01/2010 - 08:14 — l-childs
View this message [online].
Here's the latest news from the team at Ceptara (www.ceptara.com), a company dedicated to helping organizations and individuals focus and achieve their goals.
Upcoming Events
Get the latest version of Ceptara's Organizer for Outlook
Check out the latest version of our Microsoft Outlook add-in. We've included Toodledo synchronizing capabilities, opening up the ability to sync your tasks with an iPad, iPhone, Droid phone and many more. We have also added the ability to find tasks in any folder supporting tasks which may be useful for folks sharing tasks via SharePoint or other server subscriber folder. We've enhanced tool tips in the Project Explorer list, enhanced mind map views and more. Make sure you have the latest version of Ceptara's Organizer for Outlook 2007+. Check out the FREE Trial.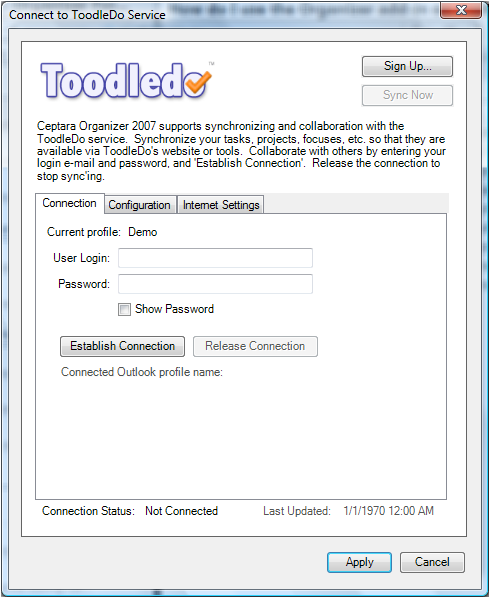 Be sure to check out the Demonstrations for a video tour or learn more about how the Add-In can help you stay focused by reading the Getting Started Guideline.
Email Notifications Can Cause Divorce - Enough Already!
Are your email notifications a distraction, taking away from the task in front of you? Do they demand your attention and are persistantly annoying? Learn how to maintain focus on your goals and projects by turning off notifications. Simple instructions are found in this article.
Ceptara for Government Agencies
Government agencies are under extreme budget pressures, asked to do more with less and maintain very high standards. At Ceptara we help you implement your strategy that promotes laser focus on the desired outcomes, while building a repeatable and sustainably improving system that will help you achieve your service goals today AND into the future. Download our Brochure to learn more.
FMEA Improves Your System Reliability
Failure Mode and Effects Analysis (FMEA) provides a structured method of identifying potential failures and quantifies the effects in terms of RPN (Risk Priority Number). FMEA is a tool used among quality professionals, read more about this tool here.
Ceptara for Small Business - Grow your business and be more profitable.
Often there is a big difference between an owner and an employee. We can help you develop a plan that excites your team so they act like owners, and develop a business system to focus everyone on the right things to assure that you're achieving your plan. Start your journey to higher profitability by learning how we can help you. Learn more here!
The Ceptara team hopes you enjoyed this issue. Please feel free to contact any of us if you would like to discuss any of the articles or our services further. We hope you'll pass this along to anyone you think would benefit, and, of course, anyone can subscribe to our newsletter by clicking here.
Chris Lindstrom
Managing Partner
In the past you provided Ceptara with your email address. Occasionally, you will receive brief updates regarding newly published information or special offers. If you no longer wish to receive these updates, please follow the unsubscribe directions near the bottom of this message. Please DO NOT CLICK REPLY, as the initiating email account is not monitored.
To contact us, please click here.
Ceptara Corp. | PO Box 12549, Mill Creek, WA 98082 | Ph: 888 9 4A-GOAL | www.ceptara.com
Copyright © Ceptara Corp. 2009, All rights reserved, Privacy Statement.
Recent Updates
Microsoft Outlook Add-In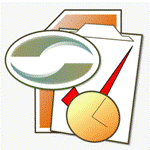 Achieve greater focus by shifting your attention from e-mail to accomplishing what matters most!
Company News
Stay up to date with our newsletter!