FocusMe for Outlook Getting Started Update
Thu, 04/28/2016 - 09:24 — Chris
Ceptara's FocusMe application is a Microsoft Outlook 2010, 2013 & 2016 add-in designed to help you and your team achieve greater focus.
Get more organized using the 5Ds email processing features.
Organize your mail, tasks, appointments, documents and notes by Project.
Plan your work better and faster using the Scheduler, Time Tracking, Gantt Charts and Mind maps.
Track action using email delegation and follow up tasks that are linked to your contacts.
Always access and never lose your project lists.
Download the guide to help achieve productivity quicker and mitigate any issues you may run into.
Recent Updates
Microsoft Outlook Add-In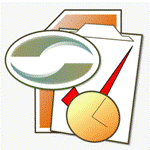 Achieve greater focus by shifting your attention from e-mail to accomplishing what matters most!
Company News
Stay up to date with our newsletter!