Organizer for Outlook Brochure
Tue, 09/21/2010 - 11:11 — Chris
The [Organizer] tool is a Microsoft Outlook add-in designed to help you achieve greater focus. It shifts your attention from a message centric paradigm to one focused on achievement. The add-in helps you get organized through the use of Projects and Focuses, aligning every Outlook object to your organizational strategy.
How does it help?
Spend less time in e-mail and more time delivering.
Organizes information to align with your goals.
Helps manage projects and tasks better.
Facilitates Plan - Focus - Execute utlizing Ceptara's FocusMe(tm) for Excellence model.
Supports multiple computers and mobile access so you can work where you need to.
How does it benefit me?
Build credibility by consistently meeting your commitments.
Reclaim time wasted on distracting activities.
Reduce time spent on time management and get busy accomplishing goals.
Find project information more quickly using a filing strategy.
Feel more confident and accomplished.
Recent Updates
Microsoft Outlook Add-In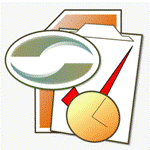 Achieve greater focus by shifting your attention from e-mail to accomplishing what matters most!
Company News
Stay up to date with our newsletter!