Personal Excellence Introduction
Sat, 04/11/2009 - 14:16 — Chris
This is an introductory session for the Personal Excellence Workshop. The class has two parts, a) describe the basics of personal excellence and b) demonstrate how to do it using Microsoft Outlook and Ceptara's Organizer Add-in.
The first 30 minutes is focused on covering the basics of driving personal excellence:
What is important to me?
What should I focus on?
What do I need to do in the next 5 minutes?
In the remaining time, we demonstrate a personal execution model using Microsoft Outlook and Ceptara's Organizer for Outlook Add-in. Our execution model:
Collect
Process - 5Ds
Organize
Review
Act
Track
Store
The entire presentation is available by requesting more information!
Price:
$0.00 per student*
*-There should be at least 6 or more students for this session to be productive
Recent Updates
Microsoft Outlook Add-In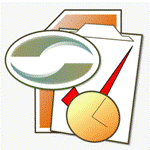 Achieve greater focus by shifting your attention from e-mail to accomplishing what matters most!
Defining a Goal - PE Intro
Company News
Stay up to date with our newsletter!