January 2010 - Ceptara's New Organizer Update
Sat, 01/02/2010 - 12:56 — Chris
View this message [Online]
The latest product news from the team at Ceptara, a company dedicated to helping organizations and individuals focus and achieve their goals.
Organizer for Outlook, New Release v3.0.1006
Help your employees to get control of their day while focusing on what's important. Or create more balance in your life keeping first things first! Download Ceptara's Organizer for Outlook, an Outlook 2007+ Add-in that adds projects to Outlook helping you get your work (tasks) under control. Check out the latest version. [Download / Update].
Some new capabilities:
Improved performance and response times, especially transition between inbox and calendar views, and project explorer start up response time
Added Organizer buttons to Post and RSS objects
Added Project Search capability within Project Explorer
Added two new charts, 1) Project Risk Pareto, and 2) Project Overdue Pareto to Custom Task Pane
Added more metrics and statistics, including project risk score, task completion confidence and capacity, and several new 'counts'
Enhanced Project Explorer context menus
Learn more about the Add-in and it's capabilities [here], watch a recently uploaded video [demonstration] to see how to use the Project Explorer, or read the [Getting Started Guide] to learn about the method implemented within the Add-In.
Weigh in with your vote on what the next feature should be for the Add-In [Poll].
The Ceptara [team] hopes you find this information useful. Please feel free to contact any of us if you would like to discuss any articles or services further. We hope you'll pass this along to anyone you think would benefit, and, of course, anyone can subscribe to our newsletter by clicking [here].
Thanks
Chris Lindstrom
Managing Partner
In the past you provided Ceptara with your email address. Occasionally, you will receive brief updates regarding newly published information or special offers. If you no longer wish to receive these updates, please follow the unsubscribe directions near the bottom of this message. Please DO NOT CLICK REPLY, as the initiating email account is not monitored.
To contact us, please click [here].
Ceptara Corp. | PO Box 12549, Mill Creek, WA 98082 | Ph: 888-9 4A-GOAL
Copyright © Ceptara Corp. 2009, All rights reserved, [Privacy Statement].
Recent Updates
Microsoft Outlook Add-In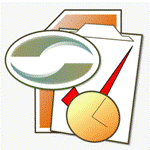 Achieve greater focus by shifting your attention from e-mail to accomplishing what matters most!
Company News
Stay up to date with our newsletter!