Introduction to Ceptara
Tue, 08/18/2009 - 16:37 — Chris
Established in 2002 and headquartered in the Greater Seattle Washington area, Ceptara is a private, employee owned business focused on providing management consulting, coaching, training and tools to organizations and knowledge workers to help them achieve their goals effectively.
Recent Updates
Microsoft Outlook Add-In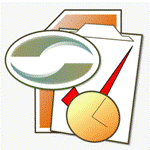 Achieve greater focus by shifting your attention from e-mail to accomplishing what matters most!
Company News
Stay up to date with our newsletter!