Ceptara for Government Agencies
Thu, 10/21/2010 - 18:24 — Chris
Ceptara helps government agencies find and implement creative solutions that control costs and improve the satisfaction of their citizens. Download our [Brochure] to learn more.
Would you like to better serve your citizens and non-resident stakeholders?
We help you create a consistent image and implement an "end to end" customer experience while helping you manage organizational change.
Would you like to consistently meet your plan?
We help you develop a strategic plan that excites and motivates others cascaded to a predictable and capable operational system focused on results.
Would you like to be more effective and efficient?
Using the strategic plan as the "blueprint for action", we help you design and implement key measures delivered by a predictable operational system staffed by an accountable culture focused on sustainable improvement.
We've helped other government agencies and we can help you too, give us a [call] or write us [note] to start the conversation.
Because we are Lean Six Sigma experts, we specialize in organizational improvement. We transfer our knowledge through Lean Six Sigma training and side by side improvement efforts. All the while helping you achieve your desired results.
Wouldn't you like to develop an organization that delivers on its promises while preparing your employees to do the same?
Download our [Brochure] to learn more.
Recent Updates
Microsoft Outlook Add-In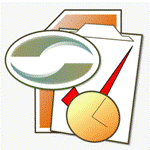 Achieve greater focus by shifting your attention from e-mail to accomplishing what matters most!
Company News
Stay up to date with our newsletter!