Lean Six Sigma Green Belt Project Capstone
Mon, 11/29/2010 - 23:03 — l-childs
Event Date:
Tue, 02/08/2011 - 18:00
-
Tue, 03/08/2011 - 21:00
Location:
Corporate and Continuing Education Center at Everett Community College- WA 98203
Lean Six Sigma Green Belt Project Capstone - This course prepares participants with a comprehensive approach to running successful Six Sigma Green Belt projects. Using case studies and current projects, participants will utilize a framework for understanding, running, and fine-tuning six sigma projects for any industry sector. Prerequisite: Successful completion of Lean Six Sigma Green Belt Foundations and Advanced courses. Classes are offered in partnership with Ceptara and are taught by Ceptara Six Sigma Black Belt instructors.
Taught by Adina Suciu
February 8th, 2011 - March 8th, 2011 Every Tuesday from 6-9pm
Corporate and Continuing Education Center - 2333 Seaway Blvd, Everett WA 98203
Recent Updates
Microsoft Outlook Add-In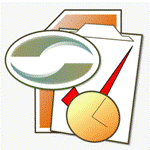 Achieve greater focus by shifting your attention from e-mail to accomplishing what matters most!
Company News
Stay up to date with our newsletter!