What gets measured gets managed.
Performance measurement is a fast and effective way to transform your organization. A strong performance management system aligns performace metrics with bottom-line results, with every employee understanding their role in driving value.
Ceptara designs performance systems – including scorecards, dashboards and benchmarking – that are tailored to your company's unique needs. We bring to the table deep experience in applying a broad array of performance management systems – including SharePoint, MS Excel, myDials, and others. We help companies of all sizes connect performance measurements and incentives with management practices that drive accountability and keep your focus on the bottom line.
Find out today how Ceptara can boost your performance with a free 60-minute consultation.
Examples of our work
Increased quality awareness 10 fold with performance scorecards at a large software development company.
Focused a mid-size data services provider with a clear strategy map, consistent dashboard review and communications.
Increased service availability to 99.9% with weekly scorecard reviews in a large telecom voice and data service provider.
Ceptara Performance Management Services
Strategy Map Design and Development
Metric Sourcing, Data Mapping & Metric Implementation
Scorecard and Dashboard Development
Manage by Metric Coaching and Training
Continuous Improvement Facilitation, Leadership and Training
Contact us today
for a free 60-minute consultation.
Latest Articles
| Post date | Title | Link |
| --- | --- | --- |
| 2016-07-12 | FocusMe Feature - Tracking Action via E-mail | view |
| 2016-03-11 | Microsoft OneNote and Outlook Integration | view |
| 2013-02-06 | Training Within Industry - How to make Standard Work stick. | view |
| 2013-01-29 | Social Technologies are Defocusing: Applying Process Thinking to Information & Innovation | view |
| 2012-12-10 | Take control of your Inbox(s)! | view |
| 2012-09-21 | How to Build Execution Excellence - Strategic Planning and Alignment | view |
| 2012-02-22 | Ceptara on Facebook | view |
| 2012-01-11 | Smart Problem Definition and Measurement Prevents Stupid 'AIC's and Pains | view |
| 2011-11-16 | Using 5-Whys Will Make you Wiser | view |
| 2010-11-29 | Keep Your Eye on Your Business Triangle | view |
Resources - whitepapers, course presentations, models, etc.
To download a resource, you must be a registered user and logged in.
[Register]
Recent Updates
Microsoft Outlook Add-In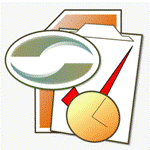 Achieve greater focus by shifting your attention from e-mail to accomplishing what matters most!
Company News
Stay up to date with our newsletter!