WCBF's 4th Annual Lean, Six Sigma and Business Improvement Summit
Fri, 06/19/2009 - 21:19 — Chris
Event Date:
Wed, 10/14/2009 - 07:30
-
Thu, 10/15/2009 - 19:30
Ceptara will be participating in the Global Six Sigma and Business Improvement Awards in Orlando, FL starting on October 14th, 2009.
"We are extremely excited to have received this recognition from WCBF for Best Emerging Business Improvement. I believe this terrific award recognizes that customers can depend on our ability to live our mission statement every day with on time delivery, lowest industry turn times, customer service of exceptional value, service and products of the highest quality. Also, I'd like to compliment WCBF for their excellent recognition program."
Robert Weiner, President and Chief Executive Officer, PAS Technologies
Now in their fourth year, the Awards are given to the most outstanding organizational achievements through the deployment of business improvement programs. To-date honors have been given to a total of 30 organizations across the globe.
The Awards are judged by a panel of independent business improvement experts and practitioners. Each entry will be judged on the merits of the program implementation and results achieved against the organization's strategic objectives.
There are three types of awards categories:
Organizational (6)- for organizational-wide business improvement excellence deployment
Business Excellence (7) - for one business process excellence project within your organization
People (4) – for individual excellence within your organization
There are also five Special Awards to highlight unique achievements from across all the category entrants.
You can get more information by visiting the website or sending an email to Flora Hamilton.
Check it out! Maybe we'll see you there!
Recent Updates
Microsoft Outlook Add-In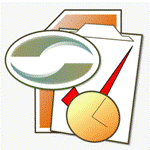 Achieve greater focus by shifting your attention from e-mail to accomplishing what matters most!
Company News
Stay up to date with our newsletter!