2015 WA State Lean Conference: Excellent Organizations Have Excellent People
Fri, 10/09/2015 - 09:07 — Chris
Event Date:
Tue, 10/20/2015 - 08:00
-
Wed, 10/21/2015 - 17:00
Location:
Greater Tacoma Convention Center, Tacoma WA
WA State 2015 Lean Transformation Conference
Lean and Six Sigma methods have numerous tools that help organizations and teams find more efficient and effective ways to operate. However, Lean and Six Sigma have no tools that help individuals achieve the same. Learn an approach that will help your people engage, envision, and execute more effectively.
Learning Objectives:
Participants will learn that they are whole people, i.e. we serve several communities such as professional, personal and family; and we only can give 100% of our time and energy.
We make choices everyday about how we behave and where we 'spend' our time - participants will be reminded that they control those choices.
Everyday decision making must be connected to a goal to assure that we prioritize daily chaos to remain focused.
Participants will be shown an operational approach to assuring project based focus while managing email (and other distractions).
Recent Updates
Microsoft Outlook Add-In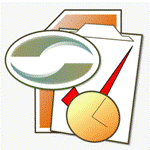 Achieve greater focus by shifting your attention from e-mail to accomplishing what matters most!
Company News
Stay up to date with our newsletter!