January 2011 - News from Ceptara
Mon, 01/03/2011 - 14:35 — l-childs
View this message [online].
Here's the latest news from the team at Ceptara (www.ceptara.com), a company dedicated to helping organizations and individuals focus and achieve their goals.
Upcoming Events
A Review of Dr. Eliyahu M. Goldratt's
This novel takes a realistic look at explaing the Theory of Constraints (TOC)methodology. Goldratt teaches you to identify and exploite constraints of individuals within a team to help acheive a common goal. If you are interested in learning about TOC or want a fresh look at the method, pick up this book. An in depth review of "The Goal" can be found here.
Keep Your Eye on Your Business Triangle
Michael Gerber presents us with three roles necessary for success in any business. Are they integrated into your business? Producer, Manager and the third role can be discovered on Ernie's blog. If they are not easily identifiable within your business, make a change to achieve success this new year!
Lean Six Sigma Will Not Save Your Business by Itself
By using DMAIC (Define, Measure, Analyze, Improve, Control) as your guideline, you can begin to correct a specific problem to achieve success in your business. Creating a problem statment is just the beginning of implementing the DMAIC measure. Find out more.
Follow Ceptara on Twitter
Get up to date info from Ceptara on Twitter - @ceptara. Daily posts keep you informed of the latest from us and news within the industry.
The Ceptara team hopes you enjoyed this issue. Please feel free to contact any of us if you would like to discuss any of the articles or our services further. We hope you'll pass this along to anyone you think would benefit, and, of course, anyone can subscribe to our newsletter by clicking here.
Happy New Year from Ceptara!
Chris Lindstrom
Managing Partner
In the past you provided Ceptara with your email address. Occasionally, you will receive brief updates regarding newly published information or special offers. If you no longer wish to receive these updates, please follow the unsubscribe directions near the bottom of this message. Please DO NOT CLICK REPLY, as the initiating email account is not monitored.
To contact us, please click here.
Ceptara Corp. | PO Box 12549, Mill Creek, WA 98082 | Ph: 888 9 4A-GOAL | www.ceptara.com
Copyright © Ceptara Corp. 2009, All rights reserved, Privacy Statement.
Recent Updates
Microsoft Outlook Add-In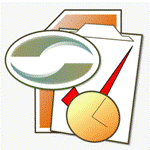 Achieve greater focus by shifting your attention from e-mail to accomplishing what matters most!
Company News
Stay up to date with our newsletter!