Three Morning Seminar Series
Tue, 10/27/2009 - 22:01 — l-childs
Event Date:
Mon, 11/09/2009 - 08:30
-
Tue, 11/17/2009 - 09:30
Location:
Everett Chamber of Commerce
The Three Morning Seminar series is a trio of morning seminars designed specifically for the businesses in downtown Everett to help them improve factors of profitability. The 45 minute seminars cover financial strength analysis of a small business with Jennifer Shelton, Director of Washington Small Business Development Center (SBDC) at Edmonds Community College. Derrick Davis from Profitable Business Development will discuss the importance of compounding your customer base through referral marketing, using automated customer relationship management, personal contact and online marketing techniques. Ceptara's Chris Lindstrom, six sigma black belt and longtime entrepreneur, will discuss the impact of LEAN techniques on small business, and how to implement strategies to reduce waste for better time management and profitability.
BONUS*
Businesses that sign up will also receive the opportunity to schedule free one on one time for personal free analysis on the discussed topics as offered by each speaker.
You must RSVP for these free seminars by emailing profitablebusdev@gmail.com by Nov, 8th, please include the name of your business and the number of people who will attend.
Location: Downtown Everett at Chamber of Commerce office in Arena.
Dates – Times: 8:30 am- 9:15am
Nov 9th Strategic Techniques Through Applied LEAN Methods,
Nov 16th Compounding your Customer Base,
Nov 17th Financial Factors in Profitability
Read more at http://www.profbusdev.com/
Recent Updates
Microsoft Outlook Add-In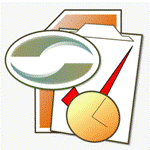 Achieve greater focus by shifting your attention from e-mail to accomplishing what matters most!
Company News
Stay up to date with our newsletter!