Ceptara News - May 2012
Mon, 03/26/2012 - 04:15 — l-childs
View this message [online].
Here's the latest news from the team at Ceptara (www.ceptara.com), a company dedicated to helping organizations and individuals focus and achieve their goals.
Upcoming Events
Continue Being Excellent in the New Year - Reassess where you are in your New Year's resolution...are you staying on top of that promise you made to yourself three months ago? Are you continuing to exercise a new habit, stay organized or spend a little time for yourself?
If your answer is 'yes', Congratulations! If your answer is 'no', Ceptara can help make it a 'yes'. We will be conducting our next Personal Excellence Workshop on May 18th. The core of the workshop is to help you achieve organizational excellence within your life. Whether it be in your business, your personal life or both. There is no greater reward than accomplishing a goal you have set out for yourself. Join us May 18th.
Ceptara is in the news! Our Southwest region consultant, Ernie Borgoyne located in Gila County Arizona has been recognized by the county for his efforts in implementing Lean Six Sigma techniques. Read the full article here.
Upcoming FocusOrg™ Workshop - We will be conducting our FocusOrg™ Game Workshop on June 8th. If you have not joined us for this event in the past, we invite you to connect with us for a day filled with thought and strategy. Based on our Five Steps to Achieving Organizational Excellence model (below), this session will introduce you to the underlying themes and tools in each step. Our integrated hands-on simulation, The FocusOrg™ Game, will allow you to experience the journey through the five steps. In the end, the workshop will help you understand how you can transform your organization and your life.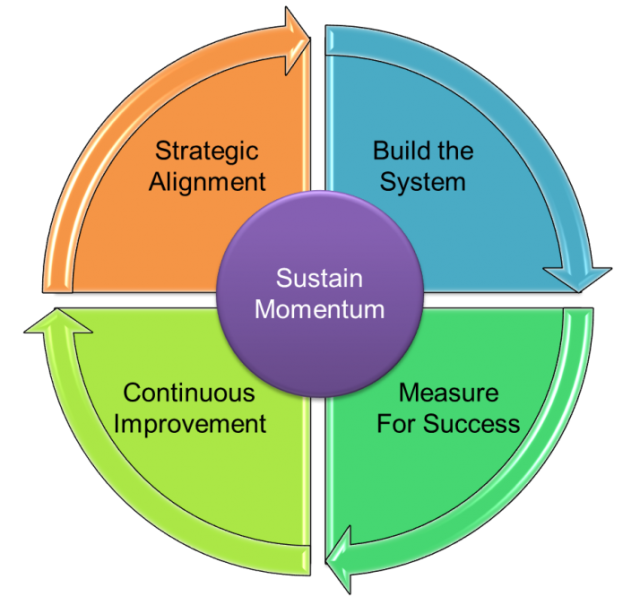 College Courses by Ceptara - Everett Community College has teamed up with Ceptara to offer a series of Lean Six Sigma Green Belt Courses. We are teaching the Green Belt Foundations, Advanced Topics, Capstone and a Test Prep courses through the Corporate and Continuing Education Center. The program helps prepare participants to test for ASQ Green Belt certification.
Get the latest version of Organizer for Outlook - Ceptara is releasing the latest version of our Organizer for Outlook in May. This latest installment will feature the ability to post directly to Twitter and LinkedIn. The 'Help' button will link you directly to our Getting Started Guide so you can quickly get an answers to your questions. Keep an eye out for the release of these features and more, start using them along with all the other great features our Organizer for Outlook has to offer.
Like Us on Facebook - Get up to date information from Ceptara on Facebook. Daily posts keep you informed of the latest from us and news within the industry.
The Ceptara team hopes you enjoyed this issue. Please feel free to contact any of us if you would like to discuss any of the articles or our services further. We hope you'll pass this along to anyone you think would benefit, and, of course, anyone can subscribe to our newsletter by clicking here.
Chris Lindstrom
Managing Partner
In the past you provided Ceptara with your email address. Occasionally, you will receive brief updates regarding newly published information or special offers. If you no longer wish to receive these updates, please follow the unsubscribe directions near the bottom of this message. Please DO NOT CLICK REPLY, as the initiating email account is not monitored.
To contact us, please click here.
Ceptara Corp. | PO Box 12549, Mill Creek, WA 98082 | Ph: 888 9 4A-GOAL | www.ceptara.com
Copyright © Ceptara Corp. 2011, All rights reserved, Privacy Statement.
Recent Updates
Microsoft Outlook Add-In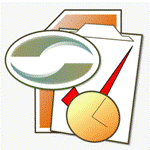 Achieve greater focus by shifting your attention from e-mail to accomplishing what matters most!
Company News
Stay up to date with our newsletter!