Personal Excellence Workshop - Seattle WA, 11/3/2011
Thu, 05/19/2011 - 13:35 — l-childs
Event Date:
Thu, 11/03/2011 -

09:00

-

16:00
Location:
8236 SE 24th Street, Mercer Island, WA 98040
Too many e-mails? Always in crisis management?
Join us to get yourself organized and focused on what matters most to you. We'll spend our day discovering what drives us, creating a foundation for decision making. We will create short and long term goals, put those goals into practice by defining projects with specific deliverables, and put into place your trusted management system to assure the everyday chaos doesn't overwhelm and detract from achieving what matters most to you.
What are you waiting for? Invest in yourself and create that spark that will motivate you to achieve your dreams...
Workshop Agenda
Introduction

Understanding your key objectives for the workshop
Introduction to the topics

Change Your Perspective

An inside out approach
Discovering your role in your personal growth
Articulating your Personal Mission Statement

My Goals as a Whole Person

Understand the pressure points
Clearly articulate goals in each life area
Put in place organized action to achieve your goals

Managing the Details

Establish a personal management execution model
Identify daily organizational techniques & tools
Our Outlook Add-in is included in the price of the workshop

Recap

Review of the topics
Walk away execution plan
Additional resources
An Overview of the Workshop can be viewed here. See the detailed brochure.
Use this form to Sign-up for the Workshop and receive a deeply discounted price.
$199.00
"The methods you discussed can double my productivity, I'm not one to pass that up." - I/T Architect, Washington, USA
"...this course taught me the skills necessary in mastering the ability to accomplish tasks, e.g. always block time for planning and use the 5Ds for processing my inbox." - Human Resources Specialist, Washington, USA
Recent Updates
Microsoft Outlook Add-In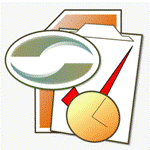 Achieve greater focus by shifting your attention from e-mail to accomplishing what matters most!
Company News
Stay up to date with our newsletter!